Messages from Chairman and President
Message from the Chairman and Director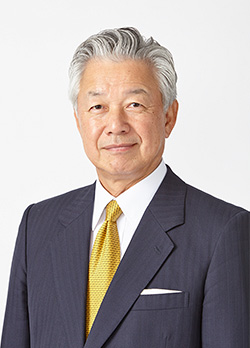 Thank you for all your continuous support and loyalty to Skymark.
Since we reformed management structure on September 29th,2015, we have discussed how Skymark could be the best airline in Japan.
We have always pursued to innovate "Safety" first, then "Time Accuracy" and "Comfortable and Economic".
As a result, the Ministry of Land, Infrastructure, Transport and Tourism announced that Skymark have achieved No.1 punctuality in FY2017 and FY2018 (two consecutive years) among 12 domestic carriers*.
We all Skymark staffs make further improvements more than ever to become Japan's leading airline.
See you in Sky
*

Japanese aviation companies responsible for air transport operations using aircraft with 100 passenger seats or a maximum take-off weight of over 50 tons

1 November 2019
Chairman and Director
Nobuo Sayama